Catch up on Perley Health news (Click on links)
Watch and read our latest Community Reports
Watch and read our archive of Community Reports and videos
View our social media channels:
Subscribe to receive emails: Email info@perleyhealth.ca and ask to be added to the email distribution list.

Individuals can unsubscribe at any time using the "unsubscribe" link at the bottom of the email message.
Please note that once an individual has un-subscribed, that email address cannot be reinstated by Perley Health staff.

Watch for news and updates on the TVs in the common areas.
---
Newsletter Archive
Read the Spring 2021 Newsletter, Vol. 24-01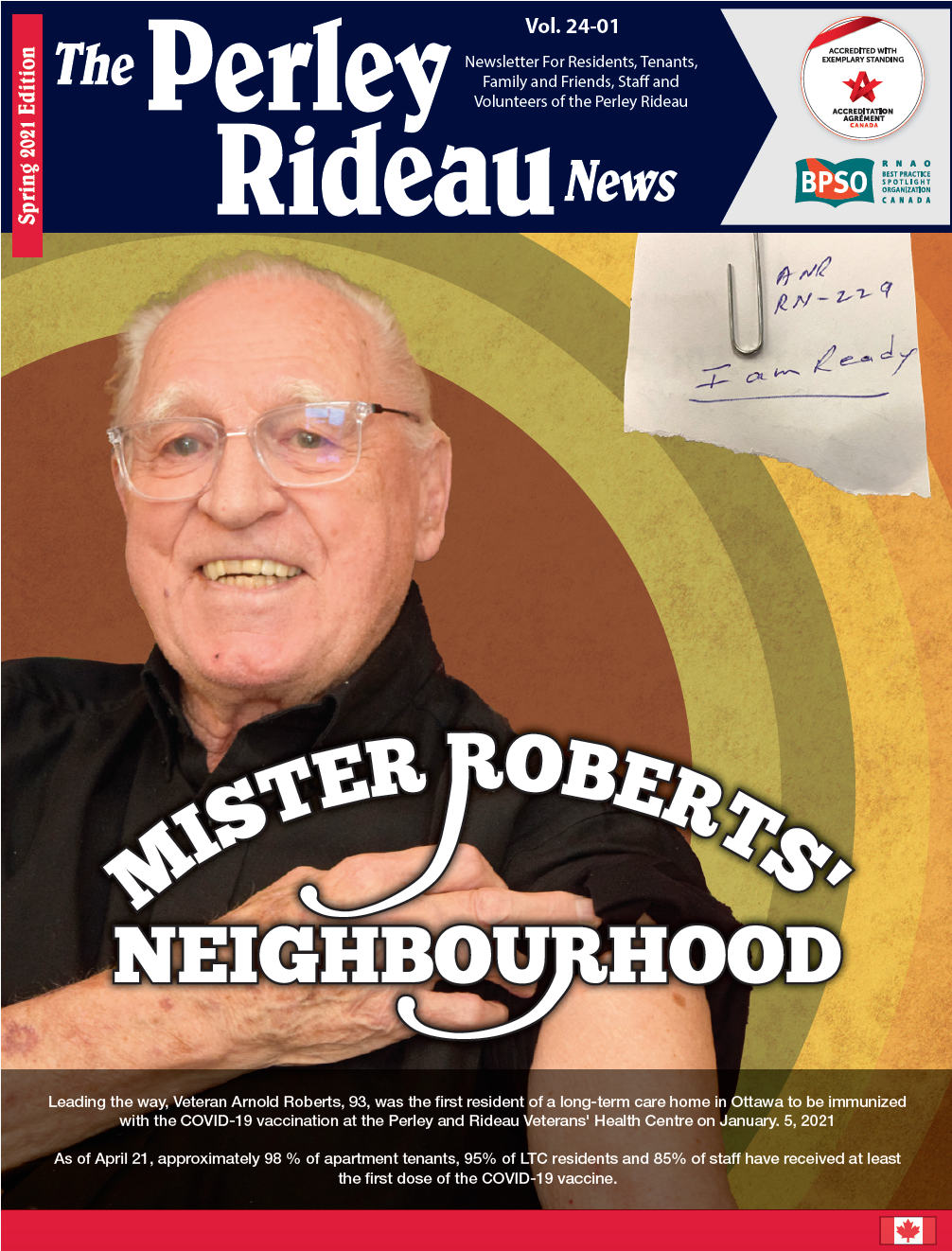 ---
Read the December edition of the Perley Health newsletter: Vol. 23-03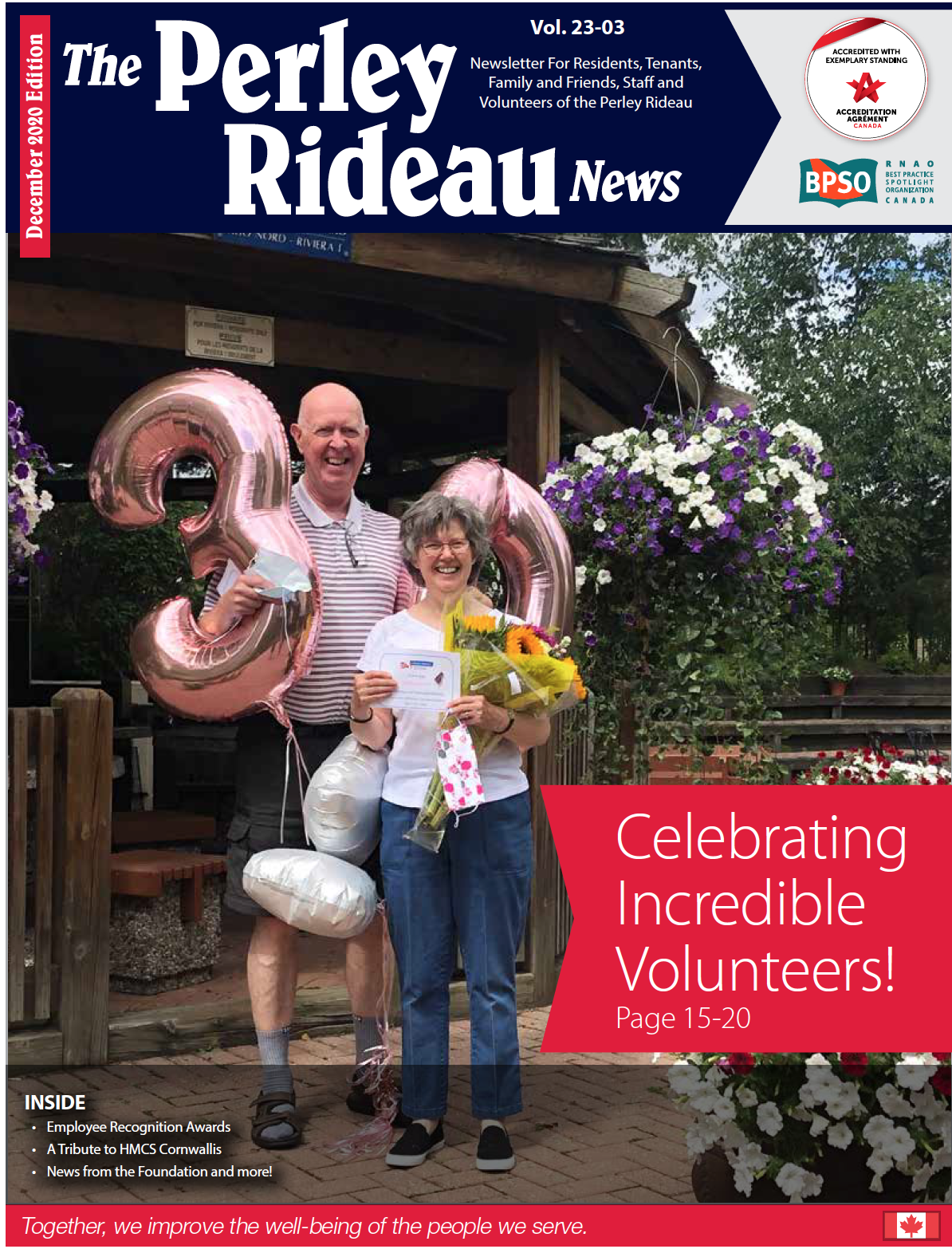 ---
Read the July edition of the Perley Health newsletter: Vol. 23-02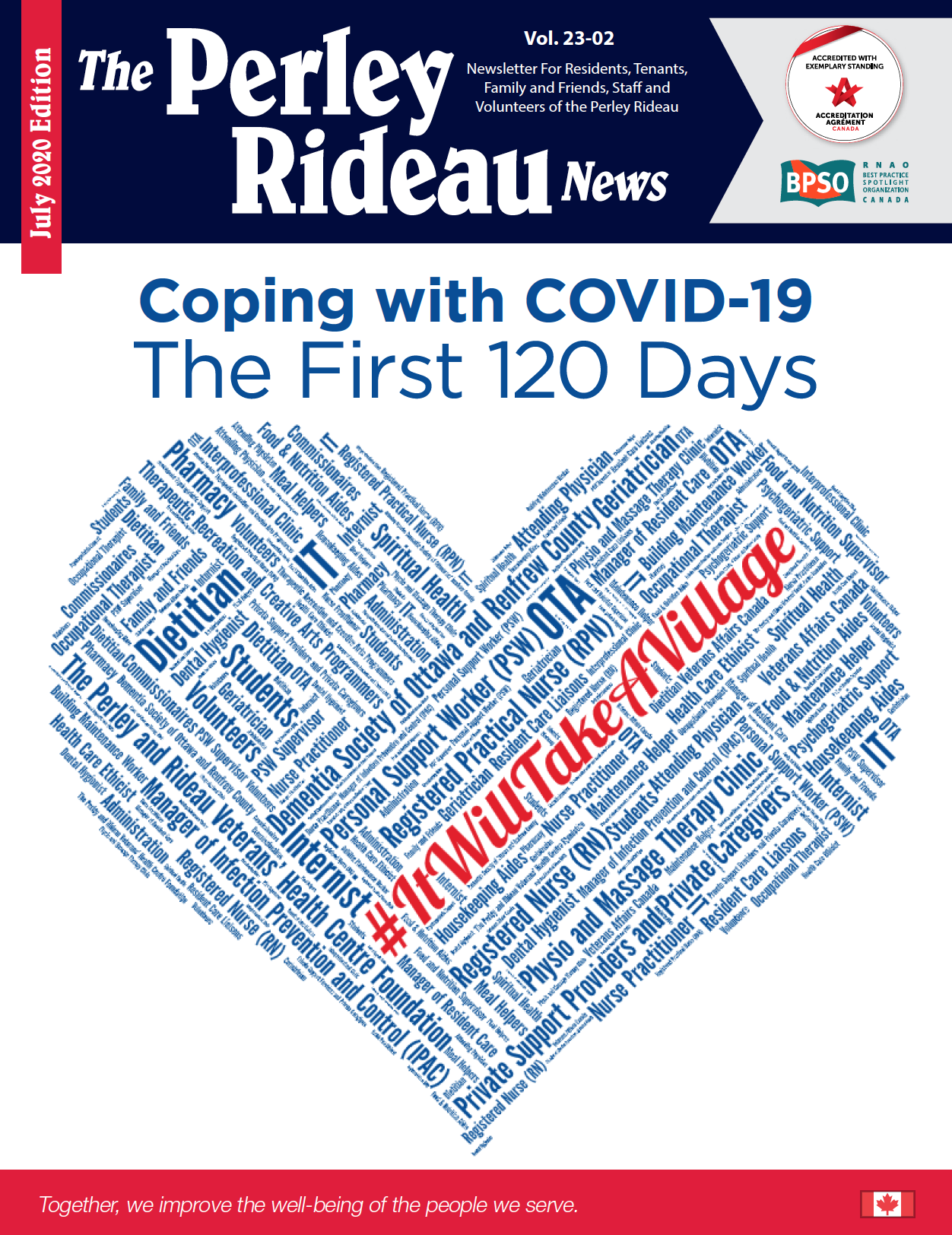 ---
Vol. 23-01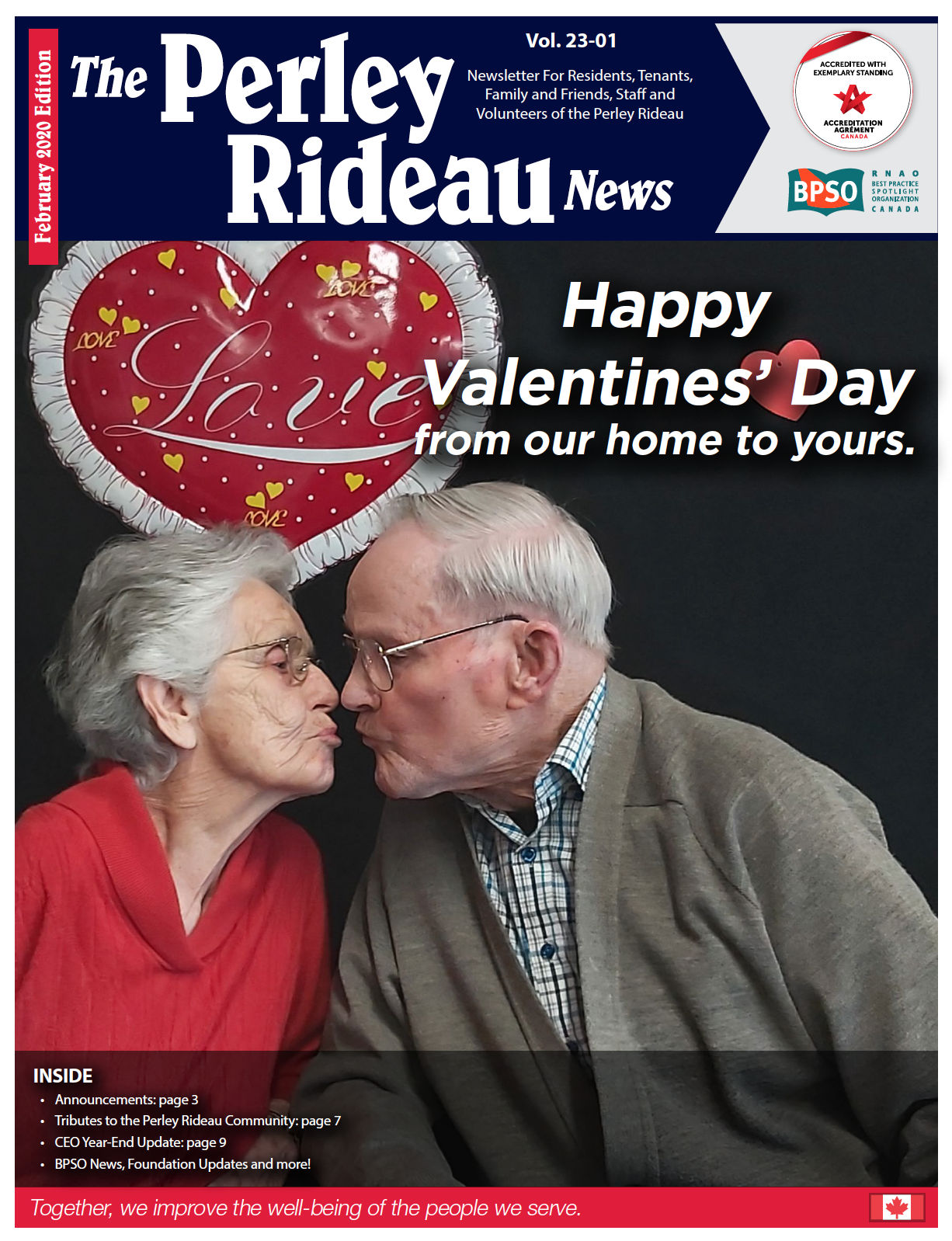 Archive