SeeMe: Understanding frailty together

Developed at Perley Health and the subject of ongoing research and evaluation, SeeMe™ is a comprehensive framework for developing care plans that prioritize residents' values, preferences and desired lifestyle. Under SeeMe™, a resident collaborates with their family and care team to make informed decisions about treatment and intervention options. A brief introduction to SeeMe™ is available here, while a full information package designed for residents and families is availabe here.

Want to read more about frailty and access the full information package for residents and families?
VIEW AN UPDATE, SHARED AT THE CANADIAN FRAILTY NETWORK CONFERENCE, SEPTEMBER 2019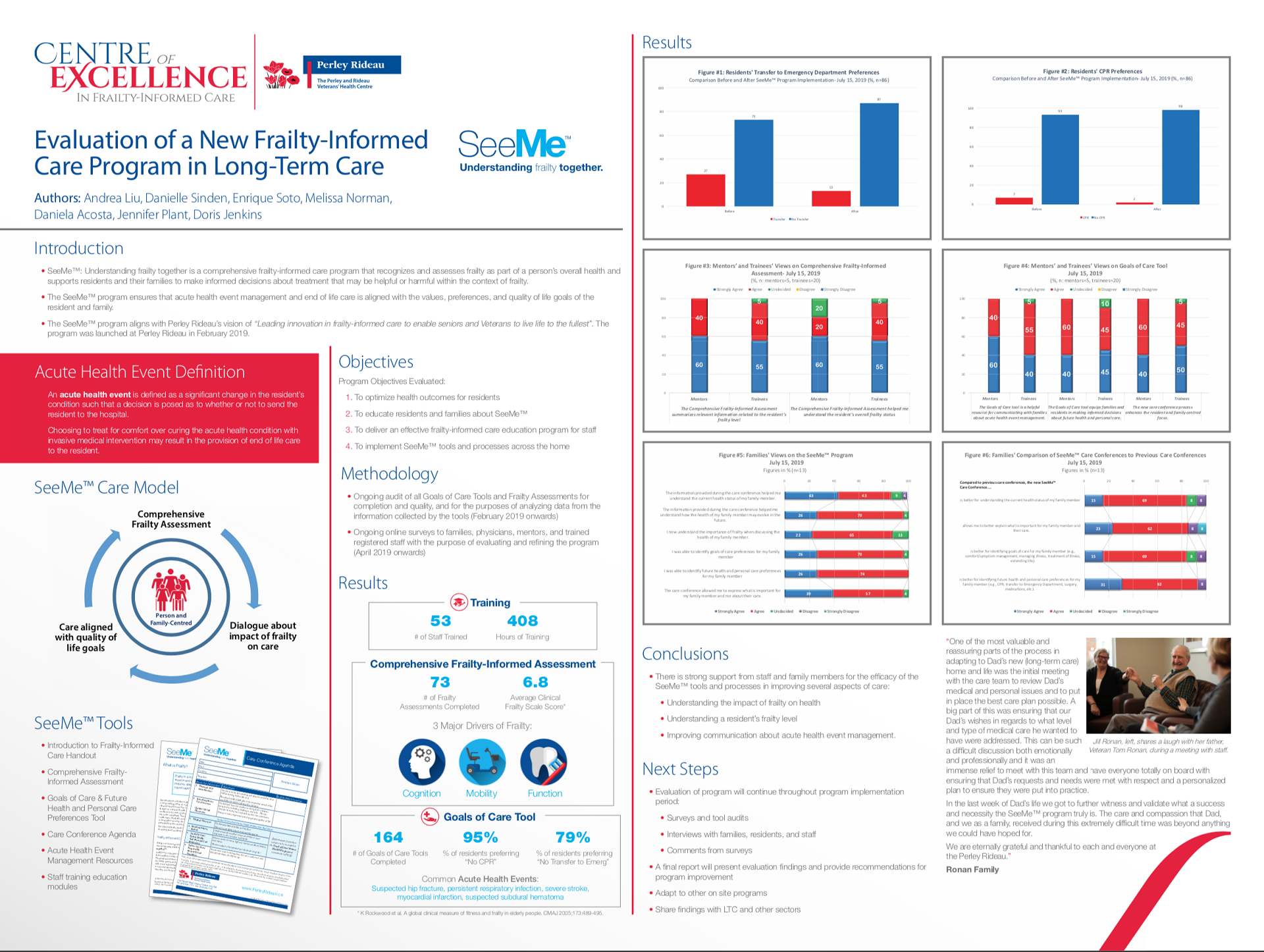 View the poster here: Click here
The Centre of Excellence conducted a comprehensive evaluation of the initial implementation of SeeMe™ (February 2019–January 2020) at Perley Health. A key finding: during the 12-month evaluation period, the number of Perley Health residents who preferred to be transferred to hospital decreased by 15% compared to the previous year.
The Centre of Excellence continues to explore the impacts of Perley Health's implementation of SeeMe™, along with how best to share this knowledge with others.
---
Visit this page to find out more about SeeMe and our plans to make it available to residents of the Perley Health and to seniors outside the Perley Health Village.