Deborah's Gift Boutique
Deborah's Gift Boutique at Perley Health offers a wide variety of gifts and one-of-a-kind goods for residents, tenants, and the Perley Health community at large. The Boutique is run entirely by volunteers and is named for Deborah Bennett, the Boutique founder, and long-serving Perley Health volunteer. Since opening its doors in 1997, the Gift Boutique has raised more than $600,000 for the Perley Health Foundation!

Come in and browse our "one-stop-shop"
Staff will gladly help you find what you need for that special someone, or, if you find something for yourself that you just can't resist (we hear it all the time!)
We carry:
Confection - snacks, chocolates, and gourmet treats

Stationary - notepads, puzzle books, greeting cards, and stamps

Fashion accessories - scarves, bags, hats, gloves, jewellery, and watches

Baby/Toddler gifts - new baby gifts, plush, and blankets

Decor and giftware - a wide variety of decor, special occasion gifts, and gift baskets


All special gifts are placed in a beautiful Deborah's gift bag with colourful tissue and ribbon accents, ready to be gifted.
We accept Interac, Visa, and Mastercard. Phone orders for confection and giftware are also accepted.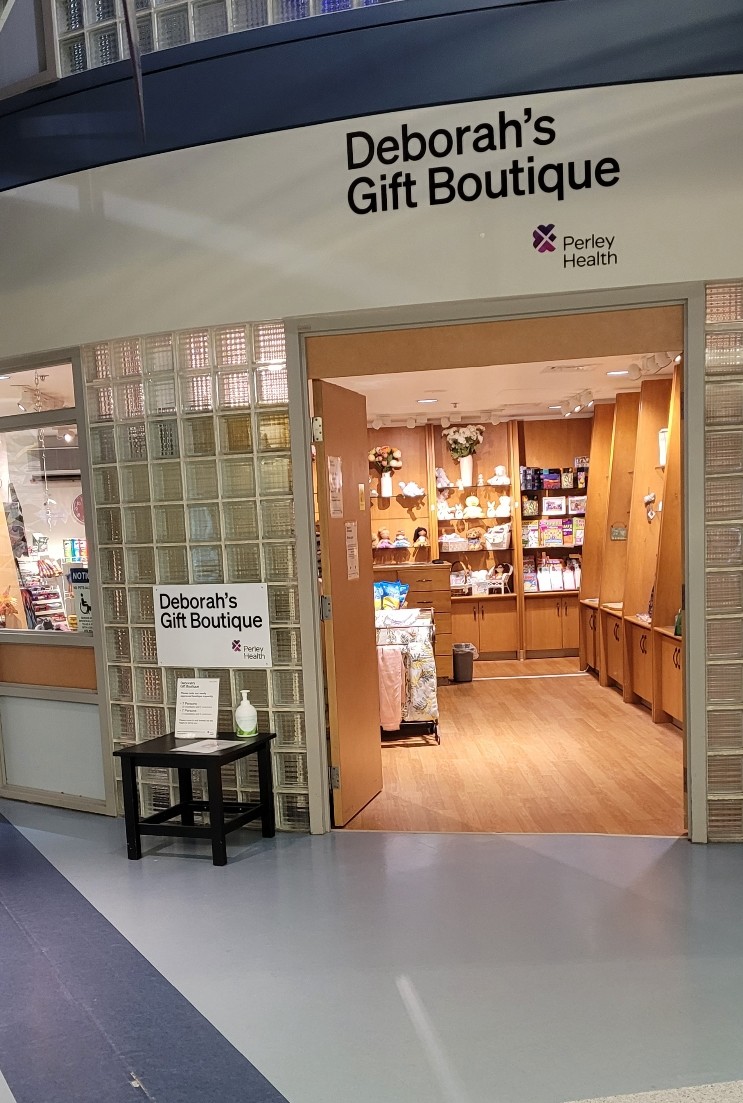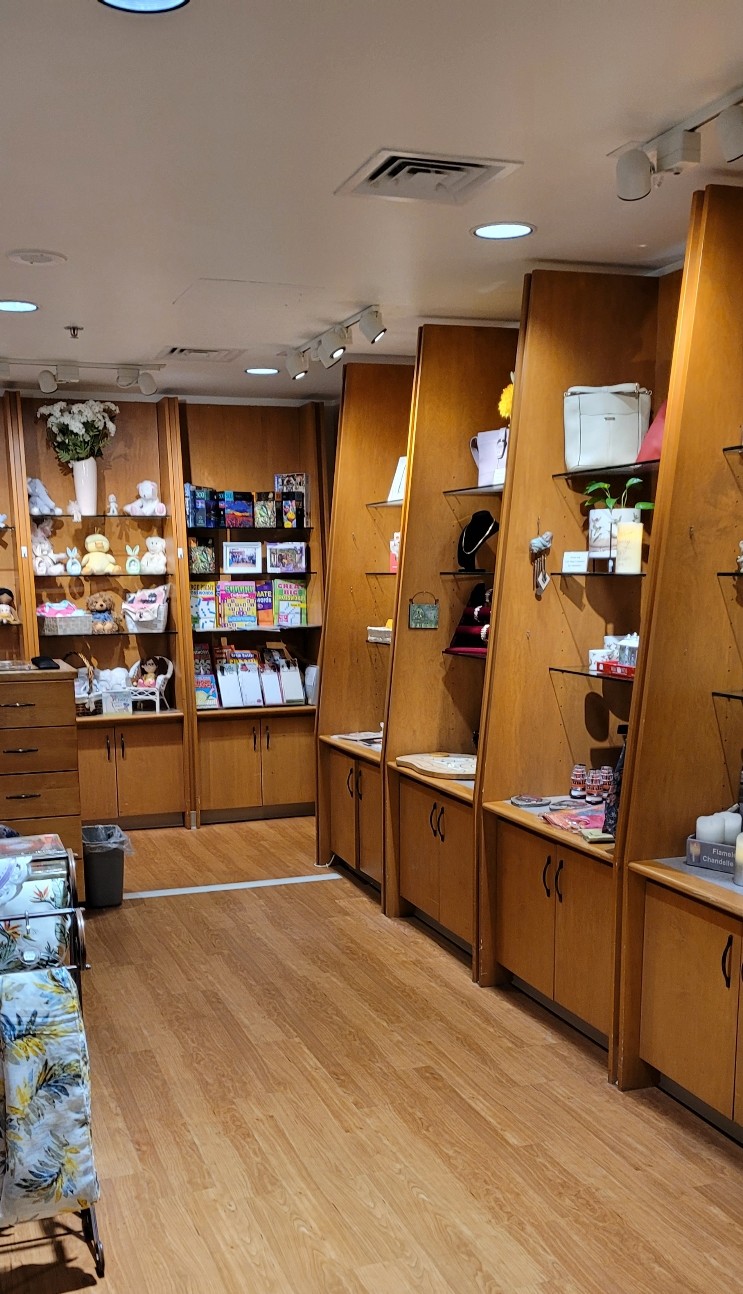 ---
Hours of Operation
Monday to Saturday
12:00 PM - 3:30 PM
We are closed on Statutory and paid Holidays.

The Gift Boutique can be reached at 613-526-7170 Ext. 2851
---
Deborah's Gift Boutique operates entirely by Volunteers.
The Boutique is open to all staff, essential caregivers, volunteers, and visitors. All proceeds from Deborah's Gift Boutique support The Perley Foundation. As of 2023, Deborah's Gift Boutique has raised and donated $649,000 to the Perley Health Foundation, which has supported the purchase of equipment that enhances our residents' safety and comfort.
Pictured are the Deborah's Gift Boutique staff volunteers, presenting the 2023 donation cheque to Perley Health Foundation
Executive Director, Delphine Hasle, at the annual Perley Health Volunteer Awards.
---