Watch the FB Live ceremony, 10:45 am, November 11, 2022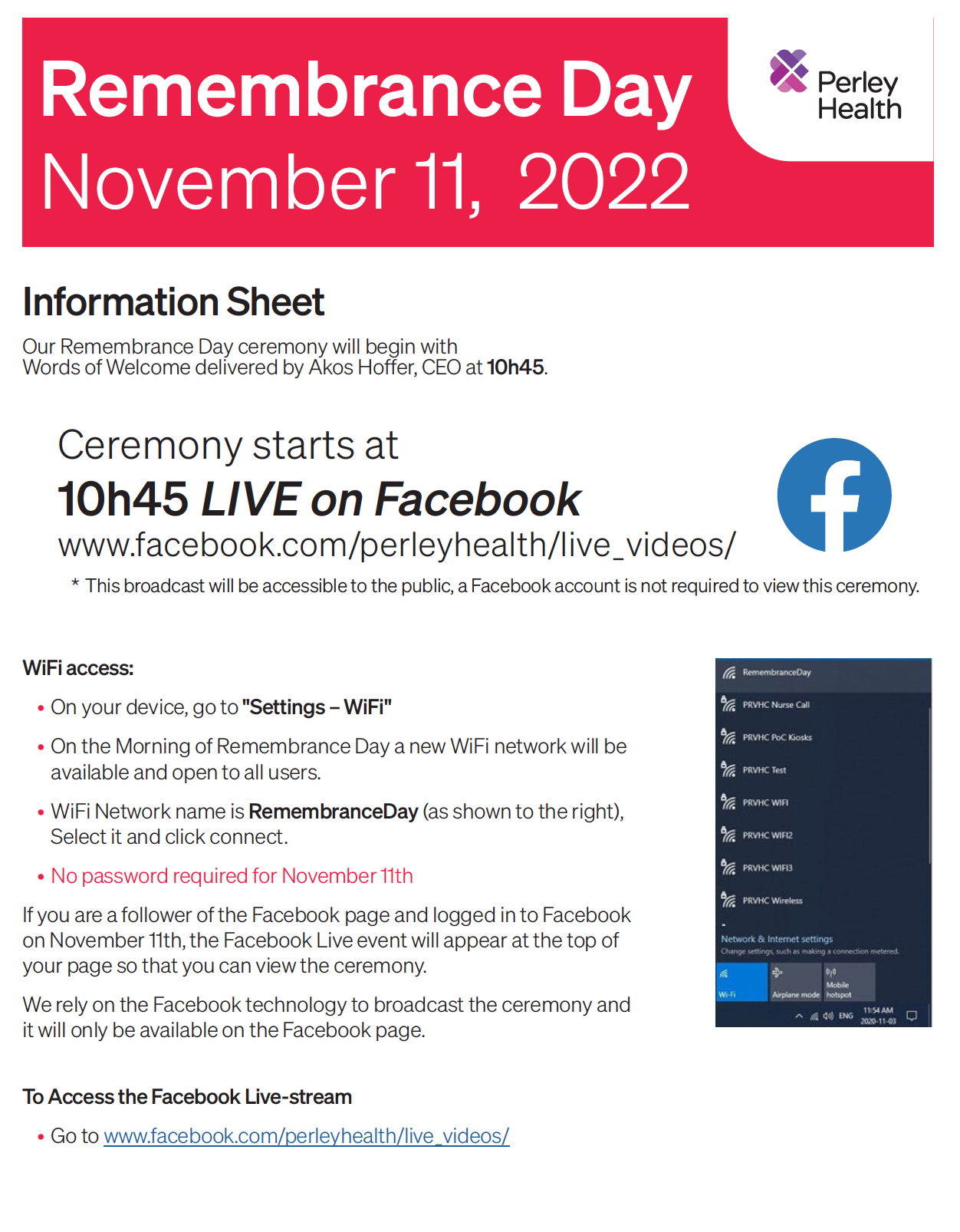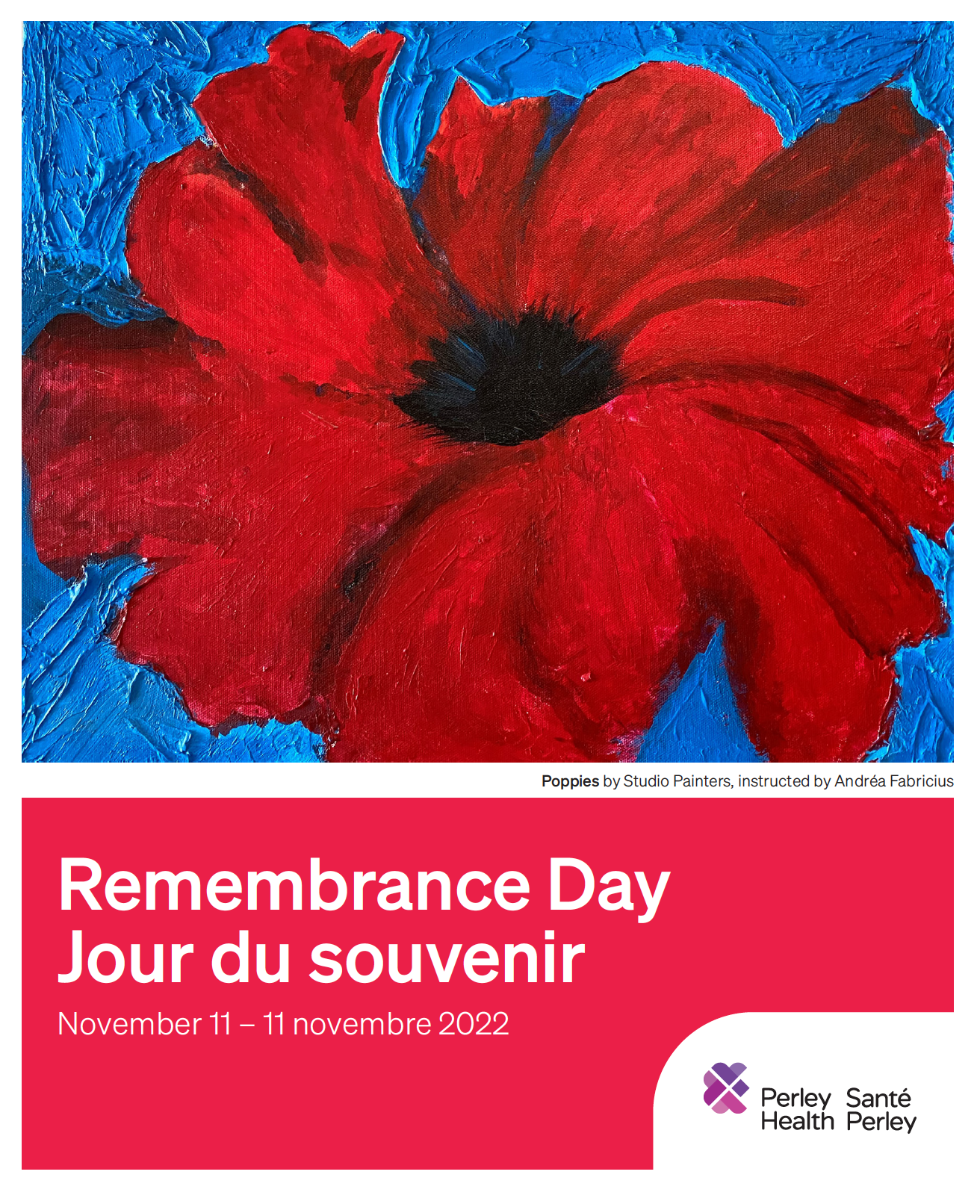 ---
Remembrance Day Concert, 2022
Please note that on November 11, 2022, we must limit to 2 the total number of Visitors – Essential Visitors and/or General Visitors – who can visit with each resident in their room.
As a reminder, all safety protocols continue on November 11 including online screening and swabbing in the Swab Clinic.
All Visitors, including General Visitors who are required to swab daily, should arrive early to ensure enough time to test before the start of the ceremony.
Be sure to visit our Parking News page: https://www.perleyhealth.ca/parking-news
---
Remembrance Day 2022
Plan to view Perley Health's Remembrance Day ceremony on Friday, November 11 at 10:45.

For the third year, we are unable to gather in-person as a community to mark this solemn day.

The ceremony this year will be held in Lupton Hall and videotaped and streamed via Facebook live throughout Perley Health and to the public.

Following safety protocols, Lupton Hall is only open to individuals involved in the ceremony.

Members of the Therapeutic Recreation and Creative Arts team will be viewing the ceremony with residents in the activity rooms on many of units throughout our home.

Please note: Given the activity room capacity limits, only residents can attend these viewings.

Visitors accompanying a resident are encouraged to watch the ceremony in the resident's room.
Upon arrival visitors will be given an information sheet on how to access the free wi-fi for the day and instructions to view the Facebook live event.
In the afternoon we will broadcast an pre-taped concert performed by Trudy, Patricia and Dana, three musicians from the Ozerdinc Grimes Family Therapeutic Recreation and Creative Arts Program.

If you have any questions please contact Robyn Orazietti, Manager, Therapeutic Recreation and Creative Arts, ext. 2125.
Remembrance Day Tribute: Sponsor a Flag
This year, Perley Health Foundation is once again calling on our community to help fill our lawn with a sea of miniature Canadian flags to pay tribute to the men and women who served.

Flags are available online at www.perleyhealthfoundation.ca, by phone at 613-526-7173 or at the Foundation Office.
A Canadian flag will be planted for every donation made between now and November 11.
---
Remembrance Day, 2021

---
Flags are $20/each and support the exceptional care for Veterans and Seniors who call Perley Health home.