Welcome!
The Perley Health Veterans' Health Centre is one of the largest long-term care facilities in Ontario. With 450 beds – 250 for veterans of World War II and the Korean War and 200 beds for the general public --- Perley Health employs more than 750 and is supported by more than 350 volunteers.
With roots that date back to 1897, the Perley Health is the amalgamation of three care facilities including the Perley Hospital, the Rideau Veterans Home and the National Defence Medical Centre. The three distinct units – the Rideau, Ottawa and Gatineau – are named for the three prominent rivers in the Nation's Capital.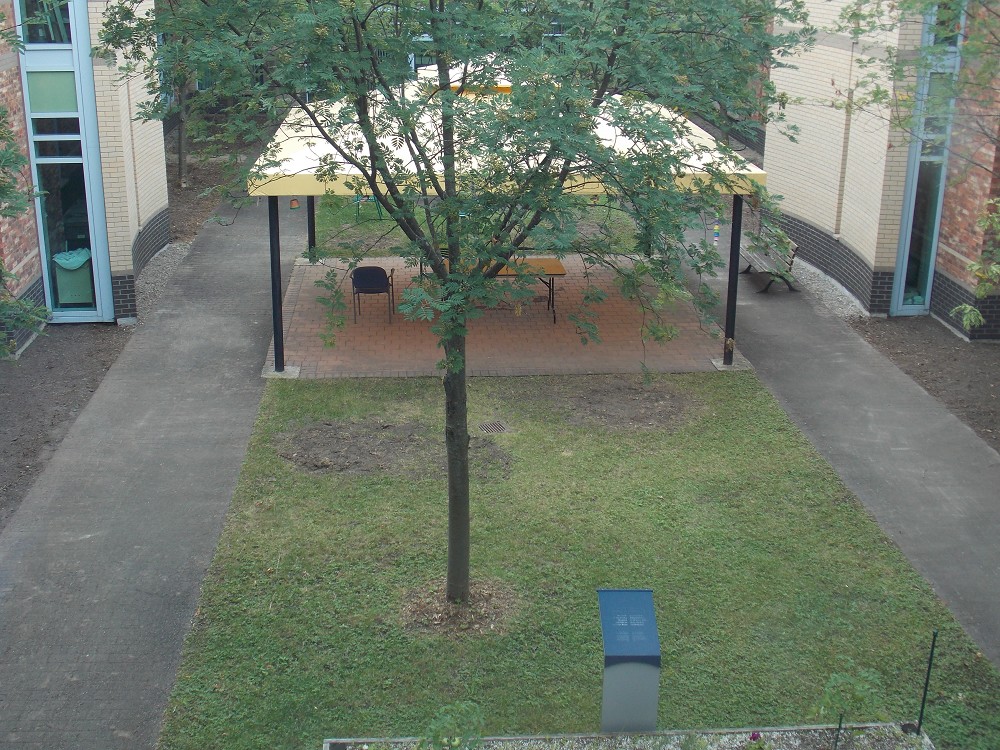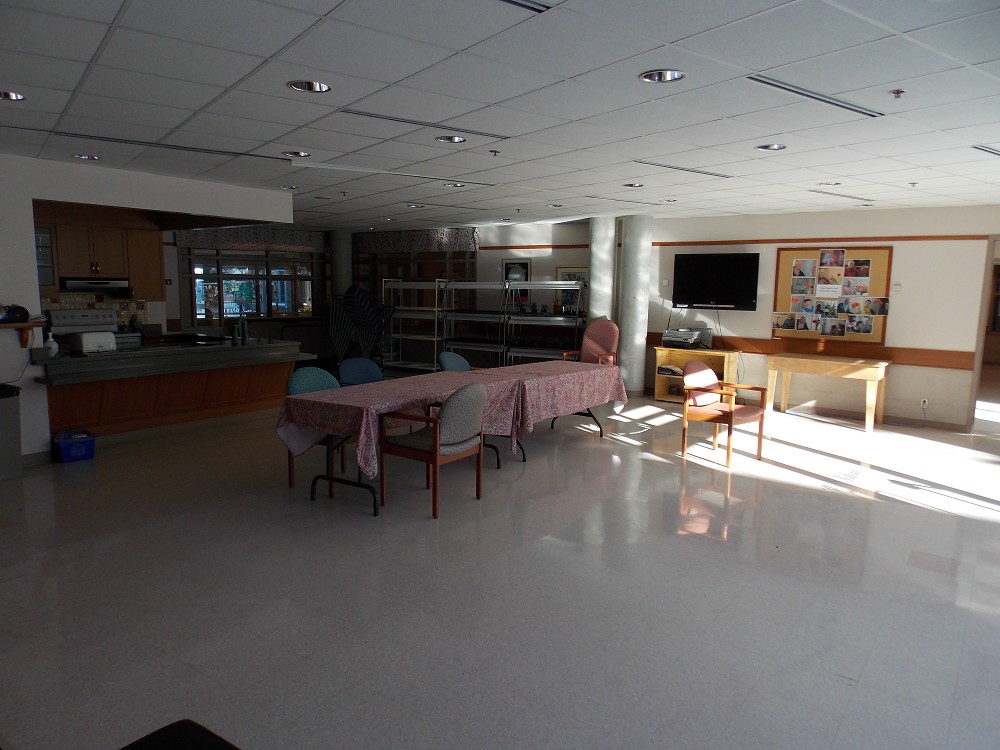 There are 7 courtyards at Perley Health and more than 1 km of indoor walking within the Perley Health Centre.
---
Rooms
Each private resident's room is 12 Ft. x 17 Ft. Windows looks over the courtyards or onto the public grounds of the 25-acre property.
Each room is furnished with a bed, chair, dresser, night table, and wall mounted bulletin board. A storage cupboard is provided for personal clothing. The resident is encouraged to bring personal furniture like a comfortable chair, end table(s), lamps, and pictures and art for the walls.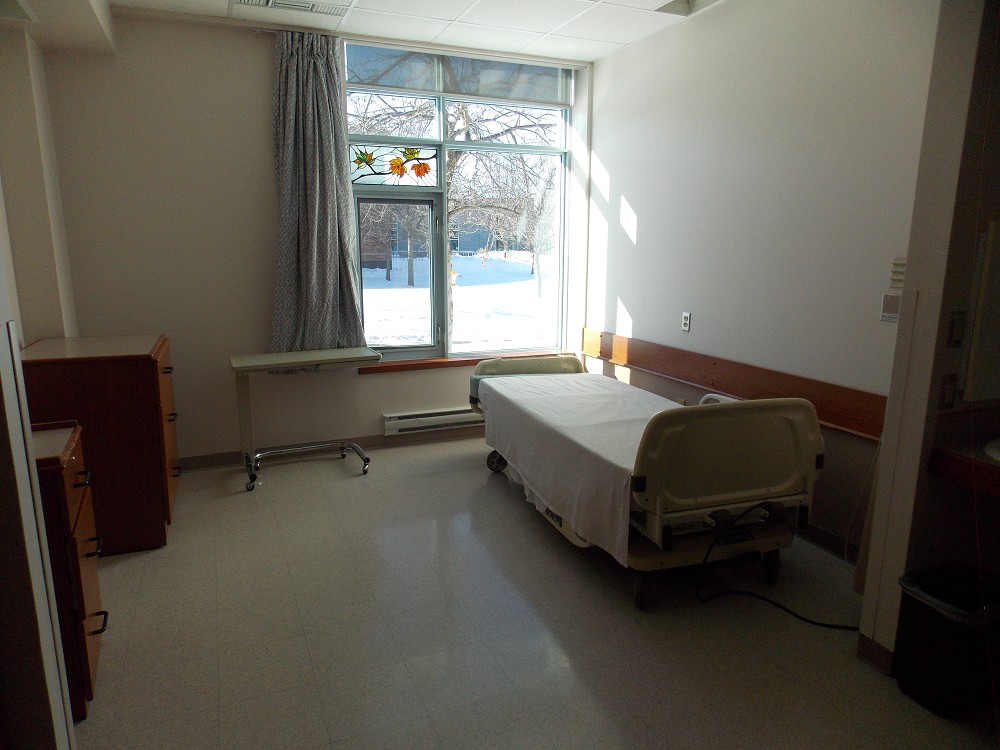 A Typical Room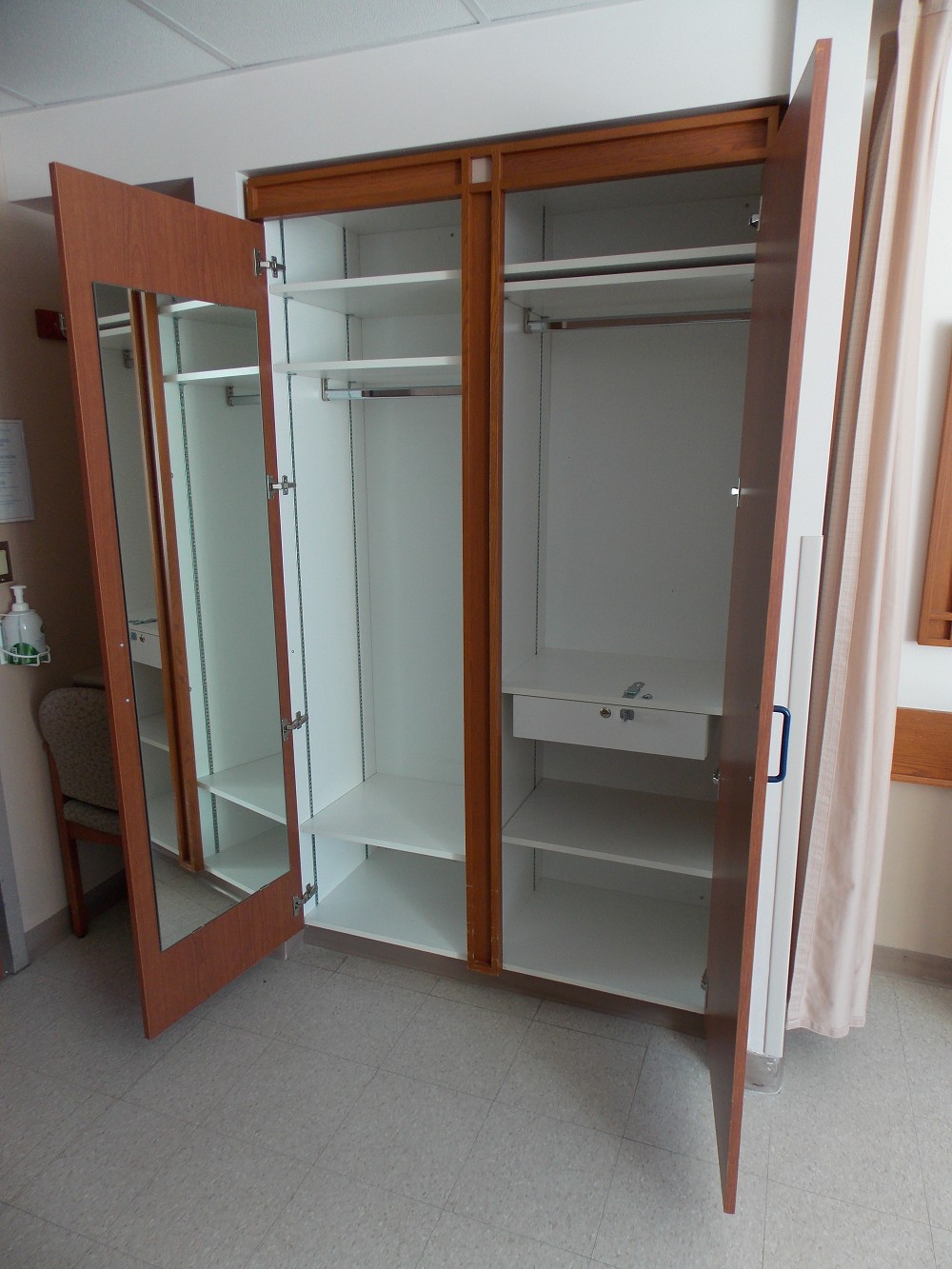 Each room has a large closet
The number and size of these items must be appropriate to the size of the room and comply with safety requirements. Items that are brought into the room must be fire retardant and not impede the resident's ability to navigate safely in the room, or the staff's ability to safely provide care.
Outside the door of each resident room is a curio – a glassed-in display cabinet. This locked cabinet can be filled with items that reflect the resident's life history – favorite objects, photos and mementos.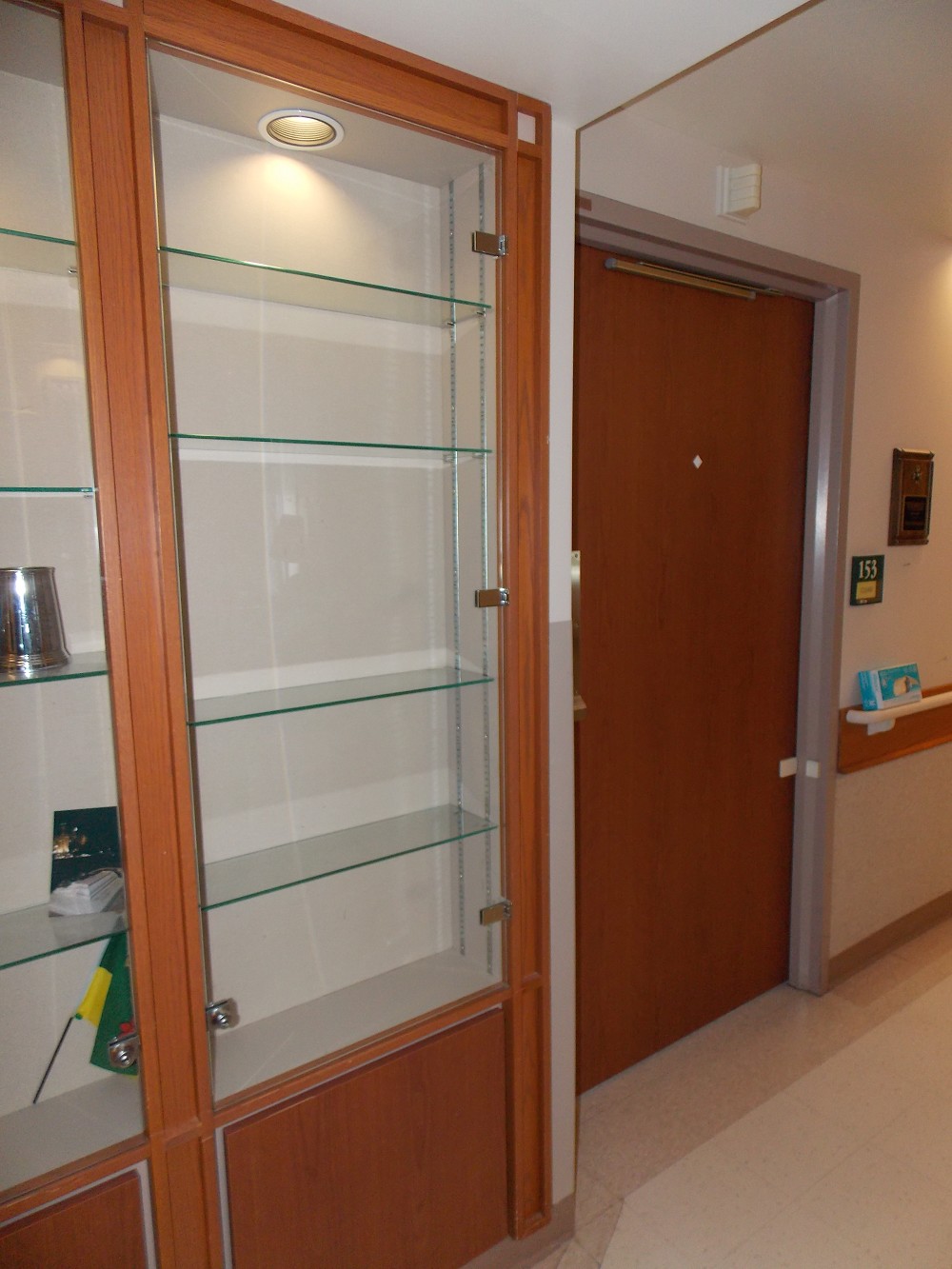 The curio cabinet outside each room is available to display a resident's life history – favorite objects, photos and mementos.
Personal Clothing and Articles/Labeling Residents are asked to bring a minimum of 7–10 changes of machine-washable clothing, a sweater, rubber soled slippers, shoes, boots and outerwear (for cold and rainy weather). Clothing should be comfortable and easy to put on and take off. Residents provide their own personal toiletry articles including cosmetics and an electric razor. Verify with the registered nursing staff what additional personal hygiene items are required and who has the responsibility for their provisio
Download the Perley Health Welcome Book for more information