Donor Relations Coordinator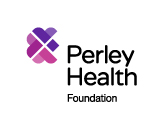 Reference Number 2023-211
Perley Health Foundation is the engine powering our mission to achieve excellence in the health, safety and well-being of older adults. Our donors fund exceptional care and much-needed research, empower knowledge sharing and education, and shape public policy. Together, we are transforming care for Seniors and Veterans.
Perley Health Foundation is seeking a motivated and team-oriented individual for the position of:
Donor Relations Coordinator
Full-Time
The Donor Relations Coordinator is a frontline fundraiser responsible for maintaining donor-giving information and providing exceptional donor experience after each gift. The position actively involves the coordination of the logistics of the Foundation's multi-channel donor appeal program, Special Events, and Third-Party Community Events. In addition, the Donor Relations Coordinator provides general office clerical when needed.
This role is only for some- it is a high-volume and fast-paced team. It would be best if you were comfortable changing focus quickly, making decisions without fear of failure, and getting rid of obstacles so you can do your best work. If you are enthusiastic about the cause and excited to be part of a great organization, then this is the role for you.
Job Duties and Responsibilities:
Reporting directly to the Director of Development, the candidate assists the Foundation in all fundraising activities and provides administrative assistance:
Maintains donor relationship management database (Raiser's Edge), including updating donor records, compiling biographical information, data entry, and pulling reports/queries
Following approved protocols and controls, receives donations to the Foundation, ensures that the gifts are correctly deposited and ensures that all batches are complete records are maintained at all times in Raiser's Edge;
Assist with individual donor stewardship, including acknowledgement letters, thank you cards, and other communications via phone and email. Ensures that tax receipts are issued in a timely and accurate manner in compliance with CRA rules and regulations;
Maintains schedule and sends out reminders for pledge payments;
Ensures that the Monthly donors' Direct Debits and Credit Card donations are processed and entered in a timely and accurate manner;
Ensures that all donor and prospect records are constantly updated and accurate;
Ensures the complete confidentiality of all donor information according to Donor Bills of Rights.
Retains supporting documentation and records for all donations.
Prepares donor reports by pulling and manipulating data from multiple databases, merging data in report templates, and editing/proofing the data.
Resolves issues related to processing gifts with payment platforms (BBMS, ScotiaConnect, and other third-party platforms);
As required, greets members of the public, residents and their loved ones who come to the Foundation office to drop off a donation or who need information;
Assists the Foundation with donors who wish to donate a Gift-In-Kind.
Coordinates Direct Mail program working closely with direct mail providers and ensuring deliverables based on Direct Mail annual strategic plan and objectives;
Coordinates logistics of Special Events and Third-Party Community Events;
Responds to donor inquiries and requests related to donation and tax receipts;
Provide administrative support in filing, photocopying, scanning, preparation of mailings, supply inventory, courier packages and other related office duties;
Undertakes special projects under the direction of the Director of Development or the Executive Director as required.
Experience and Qualifications:
Minimum of 2 years of experience in a fundraising capacity in a not-for-profit organization;
University degree or community college diploma in a related field or equivalent background in fundraising or administration;
Thorough working knowledge of donation database software. Raiser's Edge experience is an asset;
Extensive knowledge of Microsoft Office suite;
Excellent organizational skills with the ability to meet multiple and competing priorities; Strategic thinker and problem solver;
Outstanding attention to detail and ability to audit work for accuracy and quality;
Ability to work independently with minimal direction/supervision;
Highly professional, act with integrity;
A drive to succeed personally and to support team success;
Excellent verbal and written communication skills; bilingual (English/French) preferred;
Flexibility to work some evenings/weekends as required.
Perley Health is an employer partner of the Canadian Centre for Diversity & Inclusion (CCDI).
Compensation Range: $51,080-61,538 plus benefits package
The deadline to apply for this position is 4:00 p.m. Wednesday, May 17, 2023. All qualified candidates are encouraged to apply. As part of the selection process, we ask that candidates submit a cover letter and resume.
We thank all candidates for applying; however, only those selected for an interview will be contacted.
For candidates selected for consideration, Perley Health, upon request, will make reasonable accommodations for any disability-related needs with respect to the recruitment process and materials.
Salary: $51,080.00-$61,538.00 per year
Please forward your resume and cover letter, outlining your background and experience with each key responsibility to our Human Resources department at:
Email: jobs@perleyhealth.ca
We thank all candidates for applying; however only those candidates selected for an interview will be contacted. No phone calls please.
For candidates selected for consideration, Perley Health, upon request, will make reasonable accommodation for any disability-related needs with respect to the recruitment process and materials.