Veterans Liaison Coordinator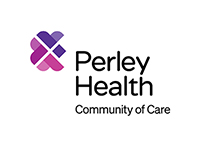 Reference Number 2023-212
Perley Health is a unique and innovative community that empowers Seniors and Veterans to live life to the fullest. Home to more than 600 Seniors and Veterans in long-term care and in independent apartments, Perley Health provides a growing number of clinical, therapeutic and recreational services to residents, tenants and people from across the region.
One of the largest and most progressive long-term care homes in Ontario, Perley Health is also a centre for research, education, and clinical innovation. Our Centre of Excellence in Frailty-Informed Care conducts and shares the practical research needed to improve care. Future caregivers come here to study and to acquire hands-on skills and experience.
Perley Health's values are brought to life each day by our over 800 employees. And more than 400 regular volunteers connect us closely with the community. Together, we improve the well-being of Canada's aging population.
We are embarking on a multi-year growth strategy, and are seeking an experienced
Veteran Liaison Coordinator

Full-Time; Monday to Friday (Includes Occasional Evenings & Weekends)
The Veterans Liaison Coordinator focuses on improving quality of life for Veterans living in long-term care at Perley Health. The Veteran Liaison Coordinator will be an essential member of the Therapeutic Recreation & Creative Arts and Volunteer Services teams. The successful candidate will:
Represent Perley Health with numerous veteran organizations to coordinate visits and events, including Remembrance Week.
Work with residents regarding various veteran related needs.
Liaise with Perley Health Foundation and Communications teams to identify veteran events and needs
Provide administrative support to the Veterans Residence Council
Conduct veteran assessments and maintain veteran war service records
Coordinate the full volunteer management cycle for volunteer and high school co-op placements in the Rideau Veterans Residence and Creative Arts Program, including recruitment, screening, training, scheduling, matching and evaluations.
Participate in various organizational committees as required
Minimum Requirements:
We are seeking a leader with excellent interpersonal and problem-solving skills who has experience working in social services and with volunteers. The ideal candidate possesses an undergraduate degree, preferably in a social service related discipline or combination of other post-secondary education and related experience. Ability to work independently, take initiative and manage multiple priorities while connecting with multiple teams. Knowledge of long-term care setting and/or or volunteer/human resource management an asset.
We thank all candidates for applying; however only those candidates selected for an interview will be contacted. No phone calls please.
For candidates selected for consideration, Perley Health, upon request, will make reasonable accommodation for any disability-related needs with respect to the recruitment process and materials.