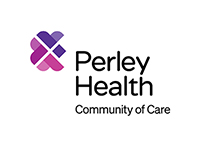 Perley Health is a unique and innovative community that empowers Seniors and Veterans to live life to the fullest. Home to more than 600 Seniors and Veterans in long-term care and in independent apartments, Perley Health provides a growing number of clinical, therapeutic and recreational services to residents, tenants and people from across the region.
One of the largest and most progressive long-term care homes in Ontario, Perley Health is also a centre for research, education, and clinical innovation. Our Centre of Excellence in Frailty-Informed Care conducts and shares the practical research needed to improve care. Future caregivers come here to study and to acquire hands-on skills and experience.
Perley Health's values are brought to life each day by our over 800 employees. And more than 400 regular volunteers connect us closely with the community. Together, we improve the well-being of Canada's aging population.
We are embarking on a multi-year growth strategy, and are seeking an experienced
Creative Arts Instructor
Part-Time 0.3 (Fridays & Alternating Saturday/Sundays); 12 Month Temporary Position
Reporting to the Manager, Therapeutic Recreation and Creative Arts the creative arts instructor is responsible for providing instruction, guidance and assistance to participating senior residents in the health care environment.
The instructor works with staff in the recreation and creative arts service program, to increase the residents' confidence, provide opportunities for socialization, provide cognitive stimulation, improve quality of life, and motivation within the framework of a supportive atmosphere.
The Creative Arts Instructor's responsibilities include:
Provide instruction to residents through activities that are responsive to their needs & assess individual interests and capabilities
Design and adapt tools, therapies, programs and activities to meet resident's individual needs. Work with physical environment, body position, accessibility to work surface, tools, lighting, noise issues, and adaptations to equipment
Provide opportunities through residents' choice for personal growth in decision making, enhancement of social skills, stimulation and creativity
Address information concerning residents from nursing and other staff to address residents needs
Visit and recruit residents. Porter residents to and from studio and unit program areas
Set up and dismantle appropriate materials and equipment for programs
Work with and supervises Volunteers and Students and interns
Follow all required policies and procedures to maintain a healthy and safe work environment
Obtain information from resident records and resident interviews in order to plan appropriate activities, programs and therapies.
Requirements:
Bachelor of Fine Arts or Studio Arts Degree with a Teaching Certificate or equivalent professional experience, eg. practicing artist/teacher.
Three (3) months on the job experience to learn the role.
Experience with Painting or Woodworking
In addition working in this Healthcare environment requires:
Food Handler Certificate for participation in any food/meal programs
Training in feeding residents
Familiar with WHIMIS
We thank all candidates for applying; however only those candidates selected for an interview will be contacted. No phone calls please.
For candidates selected for consideration, Perley Health, upon request, will make reasonable accommodation for any disability-related needs with respect to the recruitment process and materials.