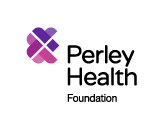 Reference Number 2022-341
Perley Health is a unique and innovative community that empowers Seniors and Veterans to live life to the fullest. Home to more than 600 Seniors and Veterans in long-term care and in independent apartments, Perley Health provides a growing number of clinical, therapeutic and recreational services to residents, tenants and people from across the region.
One of the largest and most progressive long-term care homes in Ontario, Perley Health is also a centre for research, education, and clinical innovation. Our Centre of Excellence in Frailty-Informed Care conducts and shares the practical research needed to improve care. Future caregivers come here to study and to acquire hands-on skills and experience.
Perley Health's values are brought to life each day by our over 800 employees. And more than 400 regular volunteers connect us closely with the community. Together, we improve the well-being of Canada's aging population.
The Perley Health Foundation, an independent organization, is a fund raising arm of Perley Health
Administrative Assistant
Full-Time
Reporting: Reporting directly to the Executive Director, this role provides accurate and efficient support to the Foundation Office, the Executive Director, and the Board of Directors.
Job Duties and Responsibilities:
Preparation and distribution of the Board of Directors Standing Committees/ Working Groups meeting agendas, minutes, and related documents.
Schedules Foundation Board and Standing Committee/Working Group meetings, orders catering, books room.
Prepares and distributes agendas, minutes and related documents at least 7 days prior to Standing Committee/Working Group meetings.
Provides Board related support to the Executive Director (as Secretary to the Board), Chair of the Board and Committee Chairs.
Provides administrative support to the Executive Director and Board of Directors Standing Committees/ Working Groups for special projects.
Provides administrative support to the Executive Director and members of the leadership team.
Maintains Executive Director's calendar.
Maintains an up-to-date filing system.
Codes payables for Finance Department.
Maintains appropriate levels of office supplies and ensures that all equipment is in proper state of repair.
As required, receives donations to the Foundation, ensures that they are correctly deposited and ensures that complete and full records are maintained at all times in Raiser's Edge following approved protocols and controls. Thank you letters and receipts are issued in a timely and accurate manner.
Performs other related duties as required.
Experience and Qualifications:
College diploma (2 years) in a related field or equivalent background in Office Administration
A minimum of one (1) year of related experience supporting senior executive staff and Boards of Directors.
Excellent minute-taking and writing skills; Strong keyboarding skills (60-80 w.p.m.)
Excellent filing and administrative office skills
Excellent verbal communication skills & interpersonal skills
The ability to work under pressure and meet deadlines without supervision
The ability to maintain the confidentiality of Board and standing committee deliberations
Proficiency in the use of Word, PowerPoint and Outlook computer software. Familiarity with Abode and web-based document-sharing platforms is an asset.
Excellent organizational skills with the ability to meet multiple and competing priorities
Highly professional, acts with integrity;
Working Conditions:
The ability to constantly meet deadlines within tight time-frames is necessary. The individual must be flexible and able to attend meetings virtually and/or at Perley Health. The ability to reorganize his/her schedule to accommodate rescheduled meetings is required. Attendance at Perley health for meetings and other administrative office functions may be required. Preparation of minutes and other documents may be completed off-site.
Compensation: $23.75-28.90/hour
Please forward your resume and cover letter, outlining your background and experience with each key responsibility to our Human Resources department at:
Email: jobs@perleyhealth.ca
We thank all candidates for applying; however only those candidates selected for an interview will be contacted. No phone calls please.
For candidates selected for consideration, Perley Health, upon request, will make reasonable accommodation for any disability-related needs with respect to the recruitment process and materials.