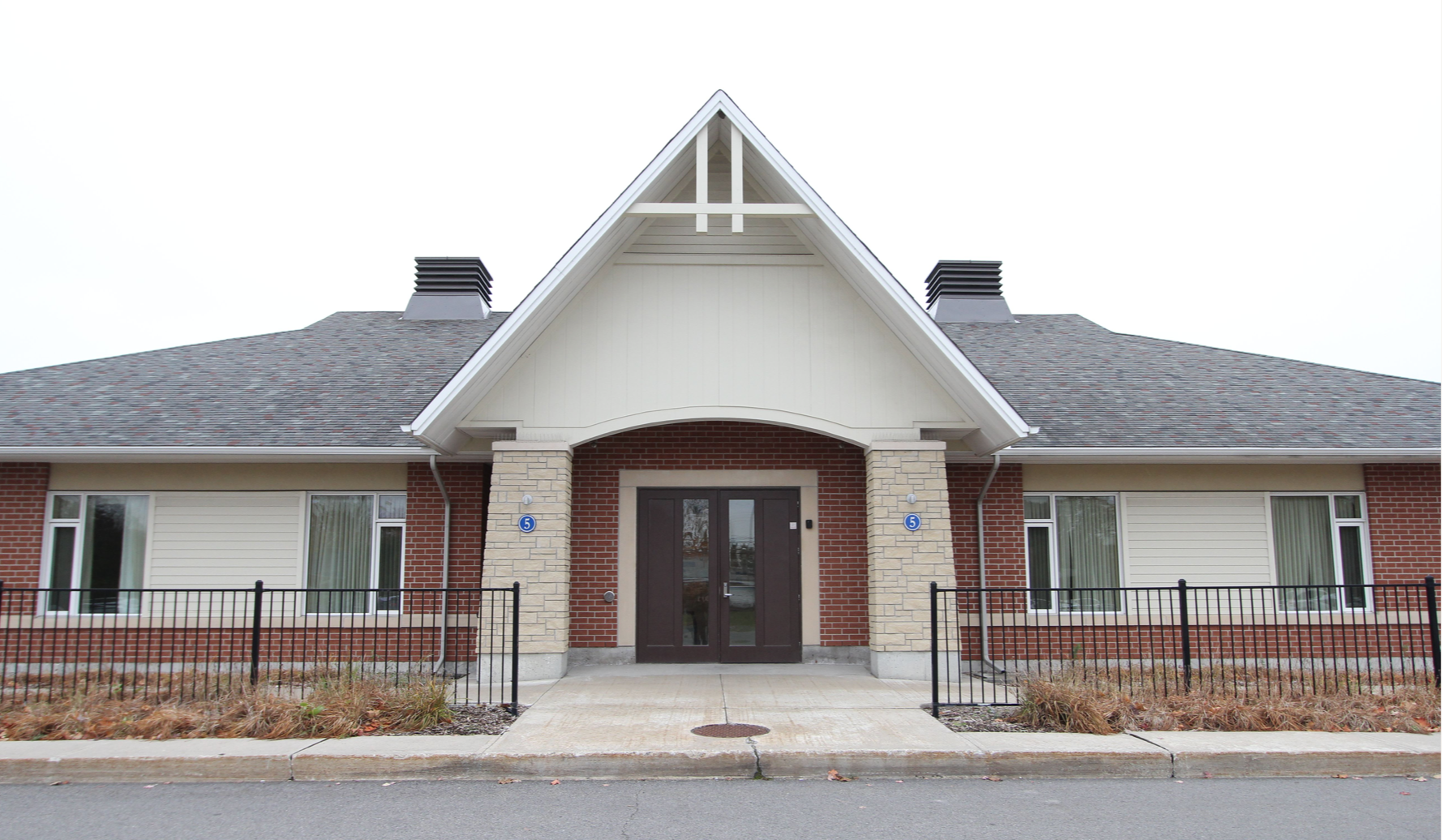 Perley Health Guest House
The Perley Health Guest House is a home-like 12-bedroom bungalow providing short and long-term respite care ranging from a few hours a day to a couple of weeks.
The program is designed for individuals with early to mid-stage dementia. Residents can stay for a maximum of 90 days per year and those days do not have to be consecutive days.
The Guest House closed at the start of the pandemic, in accordance with the Ontario government directive.

The Guest House re-opened to existing Guest House clients on the Saturday April 2.

To re-familiarize clients with the program and to follow public health recommendations, respite sessions for days only were introduced on weekends. Clients were cohorted for safety.

For clients, the COVID-19 screening for clients is completed by the Guest House Team Leader.

Perley Health Guest House staff follow the Perley Health protocols for screening and testing.

There is not yet a start date for overnight respite program in the Guest House.

Guest House Manager

: Tammy Doxtator, Manager, Community Support Services, tdoxtator@carefor.ca, 613-749-7557 ext. 2509
Guest House Leader: Casey Laflèche, 343-998-2812 (direct business cellphone)

guesthouse@carefor.ca.
Referrals and applications are made through Home and Community Care support services – 613-745-5525
Guest House – 613-247-1664 ext 7.
To make a reservation, caregivers and clients should visit the booking website: https://guesthouseottawa.ca/
---
Admission Process
Home and Community Care Support Services Champlain is responsible for determining eligibility.